Nice carnival ganses are also called bugnes or merveilles, depending on the region.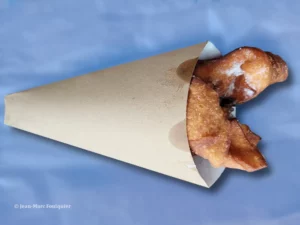 What are the ganses of Nice carnival
They are fried doughnuts, more or less flavored with orange blossom water or, for some, lemon and other flavor. Why not, but we are moving away a little from the authentic recipe.
The ganses are prepared before Shrove Tuesday, which marks the end of Carnival. They can be found in all bakeries, pastry shops and carnival stands.
Ganses recipes
---
Jean-Marc Foulquier