The Marc Chagall National Museum in Nice exhibits paintings and lithographs by the artist. The pleasant museum has become a reference, given the quantity and quality of the works exhibited.
Chagall National Museum in Nice
The Biblical Message
Analyses of the paintings are provided by nice-riviera.com: Click on the image to enlarge and read at the bottom.
The museum contains the Biblical Message paintings of 1966. This series includes 12 works illustrating Genesis and Exodus. The works are large format, with the style so particular to Marc Chagall, between symbolism and Russian neo-primitivism, with many revealing details.
This is the case, for example, of Adam and Eve chased from paradise.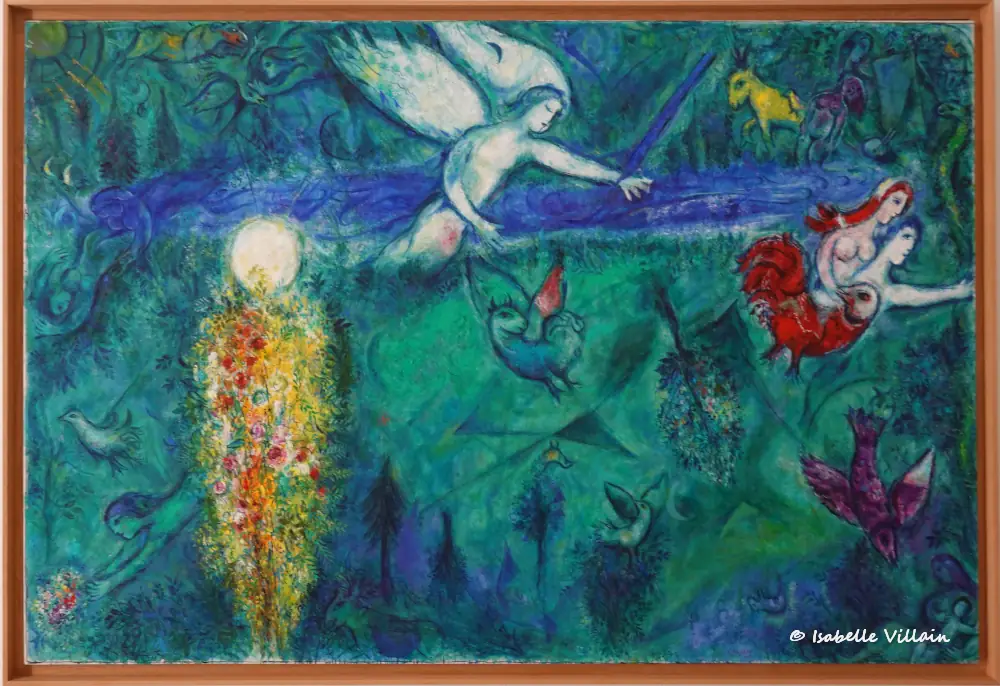 An angel chases Adam and Eve who are about to leave paradise and the painting, while the vertical Tree of Light stands still on the left. But Adam and Eve are accompanied by a red rooster, symbol of vitality and fertility. At the bottom right, we discover a maternity. The couple then, chased out of paradise, are heading towards their future as ancestors of humanity.
Canticle of Canticles
The Chagall Museum also presents five paintings illustrating the Song of Songs, to which Marc Chagall felt close. The cycle of five paintings is dedicated to Vava, his second wife.
In red/pink tones, we discover five episodes of the couple David and Bathsheba, always with many symbolic details that guide the interpretation of the work.
Analyses of the paintings are provided by nice-riviera.com : click on the image to enlarge and read at the bottom.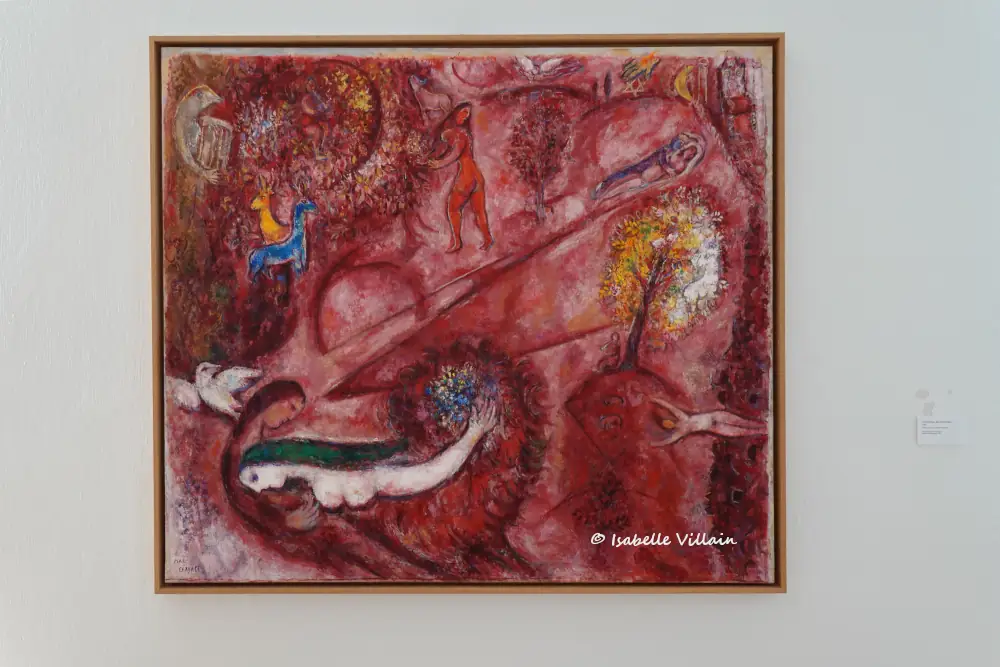 Other works
Finally, the museum offers other works: lithographs, gouaches, five sculptures, etc.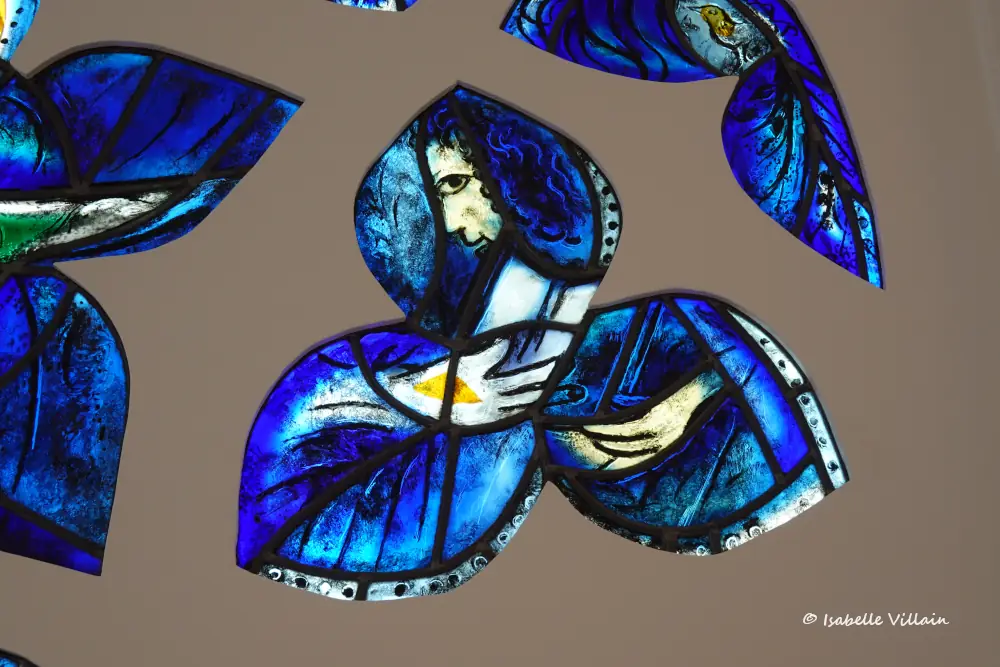 Marc Chagall and the French Riviera
Marc Chagall (1887-1985) traveled in Europe and the United States, notably driven away by anti-Semitism. Back in France in 1948, he settled in Vence. He works and sells all over the world.
In 1972, he donated the works of the Biblical Message to the French state. The latter, under the direction of Minister André Malraux, undertakes to build a museum to present these works, in a place given by the City of Nice. Marc Chagall participates in the development of the museum.
The museum strengthens its collections through various donations. It has thus become a major museum in Nice and one of the essential museums dedicated to Marc Chagall.
Practical information
Marc Chagall National Museum
Avenue du Docteur Ménard
06000 Nice
Access
Bus line 5, stop Musée Chagall
By foot : 16mn from the Matisse Museum or 12mn from the Thiers central station
Opening
Open every day except Tuesday, January 1st, May 1st, December 25th
From May 2nd to October 31st : 10am-6pm
From November 1st to April 30th : 10am-5pm
---
Jean-Marc Foulquier