The Palace of the Dukes of Savoy in Nice is the headquarters of the Alpes-Maritimes Prefecture. But it is a palace that carries within it a whole history, reflecting that of Nice.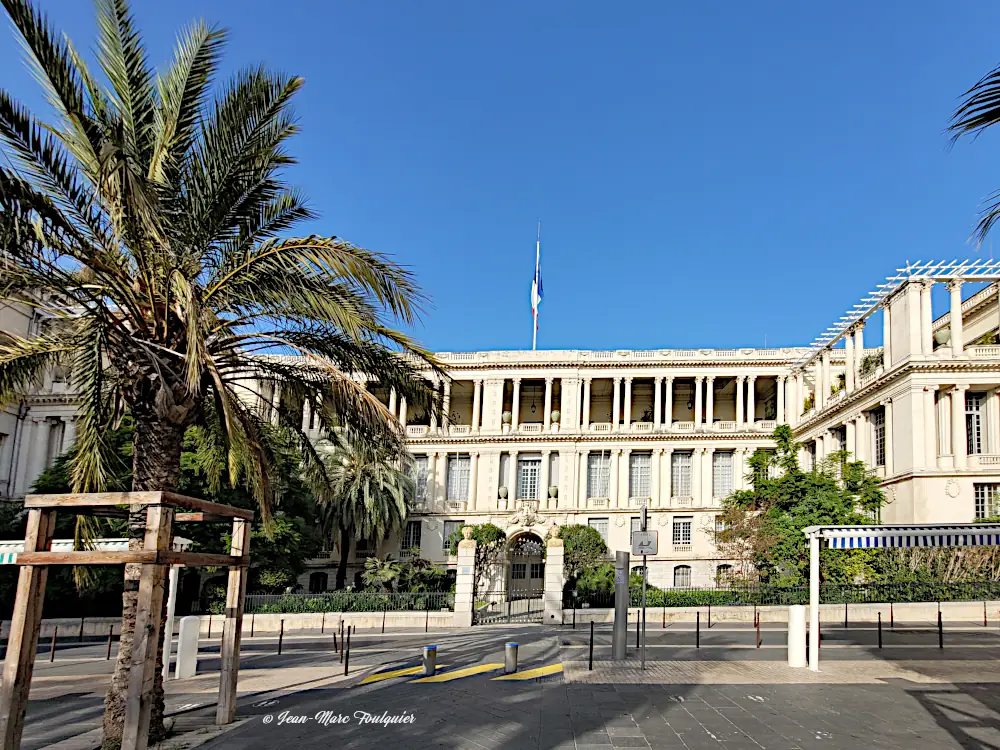 The Dukes of Savoy
Originally, Nice was a possession of the Kingdom of Sardinia. Kingdom which was the name of the House of Savoy. This kingdom included Savoy, Piedmont, the Aosta Valley, the county of Nice and Sardinia. It was also called Kingdom of Piedmont-Sardinia.
The Palace was thus a royal residence of the Dukes of Savoy, then of the King of Piedmont-Sardinia.
The Palace of the Dukes of Savoy in Nice
At the end of the eighteenth century, the palace was sacked by French troops. The first empire ended, before the reorganization and reuse of the building.
It was then the king of Sardinia Victor-Emmanuel I who initiated the transformation of the palace, under the direction of the Nice architect Giuseppe-Antonio Scoffier or Jean-Antoine Scoffier. This architect considerably transformed the palace to raise it to the height of his guests, kings of Sardinia.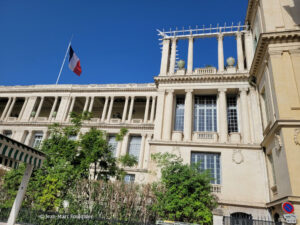 But it was also extensively remodeled after Nice became French. It was in the salons that the handing over of the Nice region to France was signed on September 21, 1860. Very quickly, it became the headquarters of the prefecture and was further enlarged by the architect Victor Sabatier, to whom we owe the southern facade (see photo).
Finally, the architects Auguste Dieudé-Défly and Lucien Barbet enlarged it again, giving it a beautiful festival hall and a new southern facade, whose columns impose a solemn air.
Almost nothing remains of the old Sardinian palace, except for the main staircase and the hallway. But the whole is particularly remarkable, relatively modern. The interior decoration is admirable, in a style full of freshness. It is due in particular to the painter from Nice Jules Cheret.
The administrative services of the Prefecture are now relocated to the Var plain.
The palace is registered as a historical monument since 1994.
Practical information
Palace of the Dukes of Savoy and King of Piedmont-Sardinia
place Pierre Gautier in Nice
Towards Cours Saleya.
---
Jean-Marc Foulquier